Local Actions for the Sustainable Development Goals
After the establishment of the new Agenda 2030 and the Sustainable Development Goals (SDG) in 2015, the MAB Programme and the World Network of Biosphere Reserves (WNBR) has fully committed not only to pursue the achievement of the Goals within Biosphere Reserves, but also to give a meaningful contribution to the global efforts. In order to do so, the International Co-ordinating Council of the MAB Programme adopted the MAB Strategy (2015-2025) and Lima Action Plan (2016-2025).
Spanning over 5% of the world's surface in 124 countries and covering all ecosystems, both in urban and rural settings, Biosphere Reserves are natural 'learning places for sustainable development'. In their own contexts, they have been implementing projects that address each goal and target of the Agenda 2030 in a creative and innovative way.
Hoping these good practices, experiences and lessons learned can inspire other members of the WNBR, as well as other counterparts, the MAB Programme made a call for stories, projects and initiatives from Biosphere Reserves. Below, we organized them according to each SDG.
"Our Biosphere, Our Future"
The MAB Programme has presented the exhibition "Our Biosphere, Our Future - Local Actions for the Sustainable Development Goals" in Paris, Madrid and Geneva, as per March 2020. It features concrete and innovative initiatives from different sites in the World Network of Biosphere Reserves, which aim to support the achievement of all the SDGs. Now, the contents are available in a catalogue. Check it out!

Although in the past decades the world has made progress in reducing the number of people living in extreme poverty, many are still struggling for basic human needs, which increases the pressure on natural resources. Moreover, climate change and conflict are additional challenges towards eradication. With a comprehensive way of approaching Sustainable Development, Biosphere Reserves may create new opportunities for the local population, while tackling underlying poverty issues, such as food security, clean drinking water and sanitation.
The people living in and near the Bia Biosphere Reserve in Ghana are highly dependent on forest resources for their livelihood. The majority are cocoa farmers who harvest wild honey, mushrooms and other non-timber forest products during the lean season to supplement their income. This practice, combined with population growth in the area, has put a strain on the biosphere reserve and led to alarming rates of depletion. The UNESCO MAB programme and the Korea International Cooperation Agency (KOICA) have worked with the local community to implement green economy initiatives in the area to provide income alternatives that can reduce over-reliance on forest resources.
Other related SDGs: SDG 2 Zero Hunger, SDG 8 Decent Work and Economic Growth, SDG 15 Life on Land
Located in the southern coast of South Africa, the Gouritz Cluster Biosphere Reserve is the only place in the world where three recognized biodiversity hotspots converge (Fynbos, Succulent Karoo and Maputoland-Tongoland-Albany). With 1,325 endemic plant species, 92 of which are in the Red List of the International Union for Conservation of Nature (IUCN), it provides a migratory route of large mammals, such as the leopard, and a nursery for marine species. Notwithstanding the richness in biodiversity, the area currently faces deep-rooted socio-economic challenges including high unemployment, widespread poverty and sprawling informal settlements. This context prompted the creation of the project 'Jobs for Carbon: Developing carbon farming in the Klein Karoo'. It involves the restoration of the badly degraded succulent Spekboom (Portulacaria afra), which has a natural capacity to store large amounts of carbon and generates income through the sale of carbon credits in national and international markets. Additional benefits are generated through the sales of potted spekboom, increased tourism to restored areas and capacity-building activities for the local population. 
Other related SDGs: SDG 8 Decent Work and Economic Growth, SDG 13 Climate Action, SDG 15 Life on Land
The Sahamalaza/Iles Radama Biosphere Reserve, located on the north-west coast of Madagascar, contributes to the conservation of three specific habitats: dry semi-deciduous forest, mangrove forest and coral reefs. In order to do so, it promotes the socio-economic development of the local population by fostering sustainable practices, such as beekeeping, sustainable coastal fisheries, poultry and rice farming.
Other related SDGs: SDG 2 Zero Hunger, SDG 8 Decent Work and Economic Growth, SDG 14 Life below Water, SDG 15 Life on Land
The project "Reduction of poaching: Change in the behaviour of local populations towards hippopotamuses" has guaranteed the sustainable conservation of hippopotamus in the Mono Biosphere Reserve by: raising awareness among local populations and gaining their support for the project to protect hippos; keeping the hippo populations away from poaching activities; ecotourism to improve local incomes and invest in community infrastructure; developing the natural environment to promote reproduction, and monitoring; and reinforcing the technical and material capacities locally.
Other related SDGs: SDG 2 Zero Hunger, SDG 3 Good Health and Well-Being, SDG 8 Decent Work and Economic Growth, SDG 15 Life on Land
Back to top | Full list (by country)
There is no development plan sustainable over time in a context of extreme hunger and malnutrition. Simultaneously a cause and a consequence of the destruction of environment and its biodiversity, as well as droughts, undernourishment affects over 800 million people (2017). Balancing the protection of natural resources and the promotion of sustainable and efficient food production, Biosphere Reserves can give a meaningful contribution to this goal at local and regional level.
A mosaic of forests and wetlands, Beni Biosphere Reserve is home to a rich biodiversity, including up to 852 fauna species. However, years of degradation have put at risk a species that is fundamental for the environment – the Yellow-spotted River Turtle (Podocnemis unifilis), a species that is also essential to the food security of the Tsimanes, the region's indigenous population. Since the mid-1990s, the Kelonio Project has retrieved thousands of eggs for captive breeding, returning them once the baby turtles are well developed and conditions will allow them to thrive.
Other related SDGs: SDG 1 No Poverty, SDG 15 Life on Land
The Cape Winelands Biosphere Reserve is making sure no-one is left behind in these difficult times of the COVID19 pandemic. Partnering with Athenee Action Humanitaire (Luxembourg), the biosphere reserve management is providing food to families, elderly and disabled people, as well as supporting soup kitchens. The initiative is part of a nutrition programme aimed at training people and communities to produce food supplies in the long term.
Other related SDGs: SDG 1 No Poverty
Back to top | Full list (by country)
While health indicators have improved substantially globally, benefits have not been shared fairly both between and within countries, because of widening social gaps, as well as a series of environmental health determinants. By promoting a healthy environment, with includes sustainable agriculture, preservation of the ecosystems and action to mitigate the effects of climate change, Biosphere Reserves boost better health standards among their populations.
Combining games and narration in Arabic and Spanish, this publication is an invitation to explore the Intercontinental Biosphere Reserve of the Mediterranean by following the circular journey made by a baby stork, called Mozafir (which means journey). The publication uses oral narrative techniques that manage to capture attention and transmit, in a close and effective way, information and perceptions about the most representative places of the biosphere reserve, as well as the values of equality, solidarity, environmental awareness. It includes information on flora, fauna, cultural heritage, history, geography and natural values, making it an effective teaching tool for Education for Sustainable Development through the children's active participation. 
Other related SDGs: SDG 11 Sustainable Cities and Communities

Actions related to the Lima Action Plan: A1.1, A2.4, A4.2, A5.3, A7.3, B1.2, B2.1, B4.1, B5.1, B6.1, C2.2, C3.2, C4.2, C6.2, D2.2, D3.1
The Eco-comedores Escolares Programme is part of the "Action Plan for the development of organic production in the Canary Islands", which aims to: promote the development of organic agricultural production in the Gran Canaria Biosphere Reserve; improve the quality of the population's diet; encourage the incorporation of organic, fresh, local and seasonal products in school menus and social-health center canteens; establish institutional collaborations that reinforce these objectives. It began as a pilot project developed in a school in each of the 7 Canary Islands, and it is currently expanding its scope. 
Other related SDGs: SDG 1 No Poverty, SDG 2 Zero Hunger, SDG 15 Life on Land

Actions related to the Lima Action Plan: A1.1, A1.5, A3.1, A3.2, A4.2, A5.3, A7.1, A7.2, A7.3, B1.2, B2.1, B5.1, B7.1, C2.1, C2.2, C3.1, C3.2, C4.2, C5.1, C6.2, C7.2, C8.1
Located on the northernmost island of the Canary Archipelago (Spain), the Lanzarote Biosphere Reserve hosts a very rich biodiversity with a high degree of endemism. The arid landscape of the island contrasts with the colourful underwater ecosystem. However, increasing levels of plastic waste threatens this marine environment. Plastics constitute more than 60% of the waste that accumulates in oceans and coastlines of the planet, and represent a growing threat to the entire biosphere. According to the World Health Organization (WHO) 'when plastics decompose they release chemicals that are hazardous to health, the environment and wildlife. To raise awareness about this issue, in 2014 the biosphere reserve launched a campaign called 'Agüita con el plástico'. The aim of the project is to engage citizens, companies and local government in action to transform Lanzarote into a Zero Plastic Island. The initiative will also be exported to other biosphere reserves worldwide within the World Network of Island and Coastal Biosphere Reserves.
Other related SDGs: SDG 16 Life below Water
Back to top | Full list (by country)
After substantial progress towards universalizing education in the framework of the Millennium Agenda, the challenge is to 'leave no one behind', including children and young people from regions and countries stricken by low economic activity, poverty, as well as armed conflicts and natural hazards. Several programmes in Biosphere Reserves have worked towards educating and engaging their youth on issues about Sustainable Development in the context of their own territory.
Using soundscapes from representative ecosystems, the research aims to better understand and characterize the biodiversity of the Laguna Oca del Río Paraguay Biosphere Reserve in order to contribute to improving the knowledge, education and conservation in these areas. The study has two components: the scientific component of developing new technologies to capture sound, as a way to complement the field work; and the social/educational component related to organizing the data and presenting it accessibly to the public, so that local communities can easily access the results of the research and better understand their biodiversity.
Other related SDGs: SDG 13 Climate action, SDG 14 Life bellow water, SDG 15 Life on land

Actions related to the Lima Action Plan: A 1.1, A 1.4, A 1.6, A 2.1, A 2.4, A 3.2, A 4.1, A 4.2, A 4.3, A 4.4, A 4.5, A 7.1, A 7.3, B 1.2, B 4.1, B 5.1, D 3.1
At the Salzburger Lungau & Kärntner Nockberge Biosphere Reserve, the project "Educational Concept for Schools" has been approved. It is based on three subprojects. On the one hand, our well-trained rangers come to the schools with the mobile exhibition "Schlaufux on Tour" to inspire the children for the biosphere reserve. In this exciting and interactive exhibition, the students become explorers, and explore the flora and fauna as well as the geological features of the Nockberge. The second part are the outdoor days, the biosphere reserve Kärntner Nockberge offers a variety of programs for school trips, hiking days and project weeks. And the third and most important part of the project are the biosphere reserve-schools. In June five schools of the four biosphere municipalities were awarded to biosphere reserve schools. For this special teaching materials were made and the topic biosphere reserve will be included in the timetable.
Education for Sustainable Development (ESD) is an evolving concept that provides an orientation for developmental and learning processes. As model regions for sustainable development, German Biosphere Reserves are called upon to share their experience and knowledge on sustainable development and are encouraged to develop ESD activities. Programmes should be designed in such a way as to contribute to a responsible relationship between humans and nature and more global and intergenerational justice; preserving the natural foundations of life; and maintaining, cultivating and sustainably developing cultural landscapes.
Other related SDGs: SDG 13 Climate action, SDG 14 Life bellow water, SDG 15 Life on land

Actions related to the Lima Action Plan: A1.1, A1.3, A1.4, A2.3, A3.1, A4.5, B4.1, C2.1, C6.1
In the north of Sumatra, Indonesia, three UNESCO-designated sites – the Gunung Leuser and Cibodas biosphere reserves and the Tropical Rainforest Heritage of Sumatra – form a biological corridor that protects the area's distinctive and diverse biodiversity, including many endangered species. In order to raise awareness among young people about the importance of conserving this area and the impact of climate change on the agriculture, energy, marine, fishery and forestry sectors, the biosphere reserves hosted a series of three-day youth camps, which were attended by about 150 participants. The camps included a series of workshops organized by UNESCO Jakarta Office and the Indonesian biosphere reserves that were designed to ensure learners acquire the knowledge and skills necessary to promote sustainable development. The workshops focused on strategies related to communication and social media, as well as peer education skills to promote issues related to climate change within the participants. The three best-performing participants were invited to attend the Tribal Climate Camp in the United States, sponsored by the UN Climate Change Learning Partnership (UN CC:Learn). New rounds of Youth Camps is expected for the near future.
Other related SDGs: SDG 13 Climate action, SDG 14 Life bellow water, SDG 15 Life on land
The Dublin Biosphere Reserve in Ireland is carrying out education projects to raise awareness of the population, particularly among children, on the importance of the area, which hosts important biodiversity and provides significant ecological services to the country's capital city, Dublin.
Other related SDGs: SDG 13 Climate action, SDG 14 Life bellow water, SDG 15 Life on land
The Mount Sorak Biosphere Reserve is internationally known as the habitat for rare natural resources. It was designated as a national park in 1970 and became the first biosphere reserve of Korea in 1982. 
Local residents living near the biosphere reserve are participating in the citizen's college and volunteer program, which provides local residents with various educational programs such as the conservation of natural and cultural resources and history of the Sorak region. Through the citizen's college, the participants the learn the value of Mount Sorak Biosphere Reserve and become volunteers to contribute to the conservation of the resources. 
Other related SDGs: SDG 15 Life on land
The East Carpathians Transboundary Biosphere Reserve, located in Central Europe and encompassing areas of significant value for biodiversity conservation, aims to raise awareness on the importance of its mountainous regions by involving the younger population with educational projects and field trips.
Other related SDGs: SDG 15 Life on land
Back to top | Full list (by country)
Scientific evidence proves that empowering women and girls provide a major push towards economic growth and development. In a context where more and more women are receiving proper education and having access to the labour market, new challenges like the effects of climate change, conflicts and migration put this progress to test. In Biosphere Reserves, initiatives to overcome these issues include creating new opportunities, while ensuring a rights and equal participation.

The Arganeraie Biosphere Reserve in south-western Morocco was designated a UNESCO in 1998. Today, the forest covers 800 km2 and the Argan tree (Argania spinosa) is the defining species of the eco-region on which over 1,200 other plant and animal species depend – including several that are endemic. The forest acts as a natural barrier against the advancement of the desert, preventing erosion and protecting water resources. For centuries, the oil of the Argan tree has been a mainstay of the Amazigh (Berber) people of the region. Since 1999, coinciding with its designation by UNESCO, the oil has met with increasing interest and appreciation in European and other high-value markets. Most of the seeds are harvested by women's Argan oil cooperatives, which ensure that the oil sold in national and international markets meets the required quality standards. They also help the local population benefit from related opportunities. In places where the cooperatives act for the people, communities have attained a higher level of socio-economic development and female empowerment. The higher income has also enabled more children, and especially girls, to attend school.  
Other related SDGs: SDG 1 No Poverty, SDG 4 Quality Education, SDG 8 Decent Work and Economic Growth, SDG 15 Life on Land
The Montseny Biosphere Reserve is located 50 km north of Barcelona, in the highest area of the Catalan coastal mountain range. With a great diversity of flora and fauna, the region is also home to rural communities. Historically in rural areas, there has been a great inequality between men and women. Women suffer from a higher unemployment rate, occupy lower positions in the labor hierarchy and earn less than men for doing the same job. This context motivated the elaboration of a Plan for Gender Equality and Sustainable Rural Development of the Montseny Biosphere Reserve two years ago. It emphasized sustainability, whether economic, social, environmental, cultural or emotional. Structured in two phases, the plan began by diagnosing the needs, potential and expectations of women in the rural environment of the region. Based on the results, the Biosphere Reserve held workshops with public participation for the development of an action plan and the creation of a women's association.  
Other related SDGs: SDG 1 No Poverty, SDG 8 Decent Work and Economic Growth, SDG 10 Reduced Inequalities
Back to top | Full list (by country)
Water scarcity still affects around 40% of the world's population. In a context of climate change, this number is expected to rise throughout the globe, with direct consequences on health, food security and resource-motivated conflicts. Biosphere Reserves are working to restore ecosystems and encourage sustainable activities that make a more efficient use of water resources.
Located at the crossroads of Cameroon, Chad, the Central African Republic, Niger and Nigeria, Lake Chad is a source of livelihoods for more than 40 million people. Its diverse ecosystems also provide shelter for a high diversity of wildlife. Between 1960 and 1985, however, the size of the lake shrank by 90%. This led to water shortages, desertification, population displacement and conflicts over resources. Breaking this vicious cycle is the objective of the BIOsphere and Heritage of Lake Chad (BIOPALT) project, financed by the African Development Bank. BIOPALT involves a wide range of activities ranging from the establishment of an early warning system for droughts and floods, to the restoration of degraded ecosystems such as the habitats of elephant and Kouri cattle – the latter an emblematic endemic species that plays an important role in social cohesion. The project also focuses on income-generating activities through the promotion of a green economy and the development of the basin's natural resources. In particular, it helps states prepare application files for the creation of a transboundary biosphere reserve in the Lake Chad. 
Other related SDGs: SDG 1 No Poverty, SDG 2 Zero Hunger, SDG 15 Life on Land, SDG 16 Peace, Justice and Strong Institutions
Back to top | Full list (by country)
In face of the urgent need to reduce the world economy's reliance of fossil fuels and its consequences to the environment, more than 10% of the population still does not have access to electricity. Biosphere Reserves across the world are implementing projects with solar, wind and other sustainable forms of generating energy, in order to improve productivity and efficiency.
This initiative gives Austrian Biosphere Reserves an opportunity to guide and support Austria's 'energy transition' in a way that is largely free from conflict and will enable them to become model regions for the socially and ecologically sustainable production of renewable energy. The position paper, published by the Austrian MAB Committee, provides recommendations and guidelines on sustainable production of renewable energies, to support people involved in the administration of a biosphere reserve as well as lawmakers, in strict accordance with UNESCO's international criteria and Austrian relevant national guidelines. 
Other related SDGs: SDG 6 Clean Water and Sanitation, SDG 8 Decent Work and Economic Growth, SDG 9 Industry Innovation and Infrastructure, SDG 13 Climate Action

Actions related to the Lima Action Plan: A1.1, A1.5, A3.1, A4.1, B1.2, B2.1, B4.1, B5.1, B7.1, C2.1, C3.1, C6.1, C7.1, D2.3, D2.4, D3.1, E1.2
Jeju Island Biosphere Reserve, located in the Republic of Korea, encompasses a lava plateau with a shield volcano, Mt. Hallasan, the highest mountain in the country (1,950 metres). The biosphere reserve is located at the centre of the island and is home to approximately 20,000 inhabitants.Korea imports more than 95% of energy resources from abroad. In 2016, Korea ranked eighth among the biggest energy consumers and seventh among the largest greenhouse gas emitters in the world. To address this situation, the Korean government announced at the Paris Climate Conference that it would reduce greenhouse gas emissions by 37% by 2030. In order to fulfil this commitment, the government selected Jeju province as a testbed for clean energy solutions. 
The project is implemented in three interrelated phases. The first consists of experiments with wind and solar power generation conducted on the smaller Gapa Island. The second phase explores ways to raise the share of renewables on the energy market. The third phase focuses on transforming Jeju into a carbon-free island and a green growth city by 2030.
Other related SDGs: SDG 13 Climate Action
The Volcans Biosphere Reserve in Rwanda is home to many of the world's last surviving Mountain Gorillas of which only 1,000 are still in existence. Their habitat has faced constant pressure from the harvesting of forest wood for energy by the local population. However, a new training programme supported by UNESCO's MAB Programme, the Barefoot College in India and the Indian Government may be about to change this situation. The six-month programme in India trains Rwandese grandmothers to become fully qualified solar engineers. On their return to their country, they receive renewable energy generators which they install themselves. The lights powered by solar energy are safer and more economical than candles, which are costly and generate harmful fumes. They also allow students to study at night under better conditions, while portable solar lights improve security when walking outside after dark. In addition to these and other lifestyle changes in the communities, the initiative created opportunities for participants to learn new skills and become empowered by the experience. Thanks to the success of this project the approach will likely be replicated in other biosphere reserves where energy access remains a challenge. 
Other related SDGs: SDG 1 No Poverty, SDG 4 Quality Education, SDG5 Gender Equality, SDG8 Decent Work and Economic Growth, SDG 13 Climate Action
Back to top | Full list (by country)
While more than 200 million people are currently unemployed globally, a majority of those employed have inadequate economic security, material well-being and equality of opportunity, according to the International Labour Organization. This is why Biosphere Reserves strive not only to create opportunities, but also to improve the quality of jobs.
The Sundarban Biosphere Reserve is located in the vast Delta of the Ganges south of Kolkata (India) and bordering Bangladesh to the east. The reserve encompasses the largest and most diverse contiguous mangrove area in the world with 81 different mangrove plant species. It also functions as a habitat for the threatened Bengal tiger (Panthera tigris tigris). Sundarbans is one of the poorest and most densely populated regions of South Asia, with an estimated 8 million people (India and Bangladesh combined) directly dependent on its fragile ecosystem. In this context, the biosphere reserve has developed a project to reduce pressure on the forest's natural resources through the provision of alternative livelihoods and income-generating options, and is working to pilot disaster preparedness initiatives. The project aims to reduce the risk of damage to lives and livelihoods from flooding and other related natural disasters to which the area is prone. As an example, the project has introduced integrated fish-prawn-rice farming and homestead vegetable cultivation techniques, which not only provide another source of income for families, but also strengthen food security.
Other related SDGs: SDG 1 No Poverty, SDG 2 Zero Hunger, SDG 15 Life on Land
The Shouf Biosphere Reserve covers about 5% of the overall area of Lebanon. It extends along the ridge of the western chain of Mount Lebanon from Dahr-el Baidar in the north to Jezzine in the south, overlooking both the Bekaa valley to the east and the Shouf valley to the west. The mostly treeless summit of the Al-Shouf Cedar Nature Reserve forms the skyline of a large part of southern Lebanon. Eco-tourism is the backbone of rural development in the Al-Shouf Cedar Reserve and its surroundings. and iIt has become a part of the traditional heritage and the fame of this the region, as it'sand is considered the best way to earn an honourable living and preserve the area's the natural and cultural heritage to for future generations. In an effort to restore Lebanon's mountains to their original former glory, the Cedars Forever organization plans to plant hundreds of thousands of cedar trees over a period of 10 years in across a barren area of 1 4 million square metrers near the Barouk cedar forest. Individuals and organizations wishing to contribute to the programme may can pay US$150 to do so by adopting a cedar. For $150 a cedarthat will be planted bearing their name of the person who adopted it.
Other related SDGs: SDG 1 No Poverty, SDG 15 Life on Land
The Mariñas Coruñesas e Terras do Mandeo Biosphere Reserve sits by the Atlantic Ocean, in Galicia, occupying 116,000 hectares, formed by the hydrographic basins of the Mero and Mandeo rivers. With 200,000 inhabitants, it is one of the most populated Reserves in Spain. Historically, the territory was the main food provider for the city of A Coruña. However, in recent decades many agricultural lands have been abandoned, which has led to depopulation in rural areas, and, consequently, the risk of fires, loss of biodiversity and traditional landscape. Mariñas Coruñesas is creating a Local Food System. It promotes organic agriculture as an employment opportunity among young people. In past years, it included different initiatives: the identification of areas for production for people who want to work; the creation of a food processing workshop; the promotion of seasonal and local products; creation of an own brand for local products; the identification of employment opportunities (fruit production, orchard); development of marketing circuits; establishment of eco-canteens in schools; as well as promotion of the recovery of traditional varieties, or the use of useful fauna on farms (nest boxes, insect hotels). Since 2014, more than 500 people have been trained, 45% of them women, with a job creation rate of 30%. Currently, 25 companies are members of the Reserve's own brand, and work is underway to incorporate these products into the local hotel industry. 
Other related SDGs: SDG 1 No Poverty, SDG 11 Sustainable Cities and Communities, SDG 15 Life on Land
Sitting amid luscious cloud forest, mangroves and coral reefs, the St. Mary's Biosphere Reserve in St. Kitts and Nevis is located in the Caribbean Sea and is home to over 30,000 people. The local community has made outstanding progress in education, reducing dropout and repetition rates. However, it still has the challenge to create employment for young people in order to reduce the pressure on natural resources. With this in mind, a group of young people created the project "Bee The Buzz of the Reserve", not only aimed at creating opportunities with beekeeping, but doing so while educating about biodiversity conservation as well as the importance of pollination and pollinators. With funds from the Flemish Government, the project held intensive training sessions on beekeeping and management skills, followed by setting up the apiary. In parallel, it is working alongside local schools to raise interest among the students. So far, they selected 12 so-called Man and the Biosphere Ambassadors that will share their experience among their peers.
Other related SDGs: SDG 1 No Poverty, SDG 15 Life on Land
Located within the municipal borders of Borçka District in the Province of Artvin and declared as the first biosphere reserve of Türkiye, the Camili Basin is an ecological and cultural treasure hidden in Karçal Mountains. Some of its challenges include the limited access to market economy due to the remoteness of the area, harsh weather, lack of transports and the freight costs. The Camili Biosphere Reserve implemented several initiatives to promote ecotourism, beekeeping, organic honey and hazelnut production and other related practices. These initiatives yielded an increase in the local income and new jobs. 
Other related SDGs: SDG 1 No Poverty, SDG 15 Life on Land
Back to top | Full list (by country)
Innovation is key to a sustainable economic growth and development, with technologies that improve efficiency while diminishing pressures to the environment. Having the 'logistic support to development though research, monitoring and training' as one of their pillars, Biosphere Reserves are learning places for sustainable development.
The Menorca Biosphere Reserve is situated on Menorca, one of the Spanish Balearic Islands located in the Mediterranean Sea. Designated in 1993, the island is home to a remarkable diversity of Mediterranean habitats that host endemic plant and animal species exclusive to the island, some of which are in danger of extinction. Menorca is also looking to promote sustainability and reduce its carbon footprint through renewable energy strategies, in particular by boosting electric mobility. The island has already installed 12 electric charging points for use by the island's small but growing number of electric or hybrid vehicles. The 'Menorca Smart Island: Energy and Mobility 2020' project intends to increase electric mobility activities, promote car-sharing services and tackle smart mobility issues. It promotes the advantages of buying electric vehicles and investing in the infrastructure to charge them. The project also highlights concepts such as Vehicle-to-Grid (V2G) technology, which works with renewable energy sources, allowing electric cars to act as energy storage units. By communicating with the power grid, electric vehicles can use power from the grid to recharge at home, work or a charging station. 
Other related SDGs: SDG 7 Affordable and Clean Energy, SDG 11 Sustainable Cities and Communities, SDG 13 Climate Action
Back to top | Full list (by country)
While poverty levels have decreased in the past decades, inequality has been rising sharply since the 1970s, with the share of income going to the 1% richest households more than doubling. This trend has added to historical inequalities among and within countries. Biosphere Reserves have been struggling to empower different groups in their territory, ensuring economic growth and participation for all, regardless of level of income, gender or ethnicity.
A regional living wage was created in Clayoquot Sound Biosphere Reserve in the Vancouver Island, Canada, to reduce inequalities and strengthen the community. The living wage reflects the basic expenses of a family of four, including housing, food, transportation, child care and healthcare based on local costs.
Other related SDGs: SDG 11 Poverty, SDG 3 Good Health and Wellbeing
Located in Canada's Northwest Territories, the Tsá Tué Biosphere Reserve encompasses the last large pristine arctic lake. Boreal forest and taiga cover much of the watershed and form the habitat of wildlife including muskox, moose and caribou. The human residents of the site are the Sahtuto'ine, the 'Bear Lake People', the First Nation Dene community, which have always relied on their spiritual and cultural connection to the land and lake. The community established a Stewardship Committee in 2013 and led a designation process for  Tsá Tué to be part of the World Network of Biosphere Reserves. The designation was celebrated in 2016, and few months afterwards, the Canadian government granted Deline self-government administration. Tsá Tué is the first Biosphere Reserve in the world designed and managed by First Nations.
Other related SDGs: SDG 13 Climate Action, SDG 15 Life on Land
The local engagement activities in the biosphere reserve include: establishment of an environmental partnership with the Association of Young Volunteers for the Environment in Mali (JVE-MALI) on the theme of "Biosphere Reserve and climate change: addressing the causes, consequences and effects of climate change on local communities"; launch of the "Empowerment of Women through the Promotion of Income-Generating Activities in the Boucle du Baoulé Biosphere Reserve" project with the financial and technical support of the National Committee of Mali to UNESCO. 20 women were trained and equipped on the implementation of income-generating activities (poultry farming, goat fattening, shea butter production) in the biosphere reserve. 
Other related SDGs: SDG 1 No Poverty, SDG 13 Climate Action
Actions related to the Lima Action Plan: A1.1, A 1.4, A1.5, A4.2, A 5.3, A7.3, B1.2, C2.1, C3.1, C5.1
Back to top | Full list (by country)
More and more people are living in cities. According to UNDP, by 2050 two-thirds of all humanity will be urban. In order to ensure a sustainable development, it is urgent to make human settlements safer, more inclusive and resilient. Various Biosphere Reserves include towns and even major cities in their transition areas or surroundings, securing not only a breath of fresh air and leisure, but also safe sources of water and additional economic opportunities, among others.
The regional development plan, adopted on 27th November 2019 by each of the six municipal councils of the region with a vast majority, is based on the basic principles of the Grosses Walsertal Biosphere Reserve. A participative methodology was used throughout this 15-month-process. About 100 local inhabitants developed the main strategic goals for the next 10-15 years. The main task is to strengthen the principles of the biosphere reserve, to increase quality of life for their communities, to foster sustainable development of the region and to develop common rules for regional planning.
Other related SDGs: SDG 2 Zero Hunger; SDG 7 Affordable and Clean Energy; SDG 8 Decent Work and Economic Growth; SDG 9 Industry and Infrastructure; SDG 12 Responsible Consumption and Production; SDG 13 Climate Action

Actions related to the Lima Action Plan A2
Mobility is a means to an end and therefore serves a good purpose. The question is whether travelling in one's own vehicle is always the best way. Nockmobil is a flexible and demand-focused form of mobility and an alternative to the car. It is a call-and-collect taxi, operated by our regional taxi companies and complements the public transport system. The scheme was initiated by the Salzburger Lungau & Kärntner Nockberge Biosphere Reserve to offer regional and year-round mobility for guests and locals alike. It is currently supported by 8 communities and 3 tourist regions.
Other related SDGs: SDG 13 Climate Action

Actions related to the Lima Action Plan A1.3., A1.5., A7.3., B2.1., C3.1., C3.2., C5.1., C8.1
The north of Italy is home to five biosphere reserves: the Po Delta, Appennino Tosco-Emiliano, the Ledro Alps and Judicaria, Sila and the Tuscan Islands. Between them they embody a wide variety of habitats, ranging from the wetlands of the Po Delta to the slopes and meadows of the Alps. The preservation of this landscape is paramount not only for local biodiversity, but also for gastronomic specialities that rely on locally grown ingredients. Both the ingredients, which include Parmigiano Reggiano, Parma Ham, unique kinds of risotto and many others, and the traditions involved in their preparation have brought communities together around the dinner table for centuries. In order to celebrate this unique ecological, social and cultural heritage, these five biosphere reserves created UPVIVIUM. This initiative awards producers, restaurant owners and food producers that keep traditional and sustainable practices alive, while offering some of the gastronomic delights for which Italy is renowned. UPVIVIUM also promotes products that are guaranteed 'Zero Km' (food produced, sold and eaten locally) and safeguards both bred and cultivated biodiversity. 
Other related SDGs: SDG 1 No Poverty, SDG 2 Zero Hunger, SDG 15 Life on Land
Back to top | Full list (by country)
Improving the standards of production and consumption is one of the most important issues in order to ensure everyone has access to goods while reducing the pressure over natural resources and waste. For instance, agriculture takes on almost 70% of freshwater for human use. Around the world, Biosphere Reserves have found creative ways to address this issue.
In the Luberon Lure Biosphere Reserve, the project 'From the Farm to Your Canteen' is bringing producers and school cafeterias closer, with the participation of students. Launched in 2009, the project has been allowing children from 30 municipalities in the region to have health meals with local products. Each municipality advances at its own pace with a common minimum objective: a 100% local meal per quarter. Some municipalities go further by reaching 60 to 80% of local and organic products daily in their canteen.
Other related SDGs: SDG 4 Quality Education, SDG 13 Climate Action, SDG 15 Life on Land
The Green Commander Islands project aims to educate people about the dangers of many types of waste and the benefits of recycling. The main topics discussed to raise awareness are plastic pollution, batteries, mercury lamps and fishing gear. The visit-centre is going to host a Waste Museum, with exhibits representing different kinds of waste collected from the Islands. The initiative was inspired by the Zero Plastic working group in the framework of MAB's World Network of Island and Coastal Biosphere Reserves through which island biosphere reserves chare ideas and collaborate. 
Other related SDGs: SDG 4 Quality Education, SDG 13 Climate Action, SDG 14 Life below Water

Actions related to the Lima Action Plan A1.1, A1.2, A1.3, A1.4, A1.5, A4.2
The Island of Príncipe (Sao Tomé and Principe) is one of three oceanic volcanic islands situated in the Gulf of Guinea. It was designated a biosphere reserve in 2012 in recognition of its rich biodiversity and its leadership in the promotion of integrated eco-tourism development. The main economic activities of the island are agriculture, fishing and tourism, making the marine life and the pristine environment important, valued assets. The campaign 'No Plastic. A small gesture in our hands' mobilized the local population to collect plastic bottles, which could then be exchanged for reusable, stainless steel 'Principe Biosphere Bottles' (50 plastic bottles can be traded for one reusable bottle). Once collected, the plastic bottles are compacted and shipped to facilities where they can be recycled or disposed of accordingly. In parallel, 13 safe freshwater fountains were installed in public spaces around the island, including schools, markets and public administration buildings. Launched in 2014, the campaign has been hugely successful with over 400,000 disposable bottles collected and 7,000 Principe bottles distributed. The regional government is now working to develop legislation to tax plastic imports with the ultimate goal of declaring the island plastic free. 
Other related SDGs: SDG 4 Quality Education, SDG 8 Decent Work and Economic Growth, SDG 13 Climate Action
The contribution of the Marismas del Odiel Biosphere Reserve to a more sustainable and resilient society has been given through initiatives towards SDG 12. Though actions excede the administrative capacities of the Biosphere Reserve, these initiatives have contributed for the Biosphere Reserve to have already attained over 60% of SDG 12 targets, with education activities with local students, actions in the salt producing areas and the promotion of ecotourism. The Biosphere Reserve is also part of the European Union blue carbon fixation project Blue Natura. 
Other related SDGs: SDG 4 Quality Education, SDG 8 Decent Work and Economic Growth, SDG 13 Climate Action
The Isle of Man Biosphere Reserve food economy is currently worth an estimated £75 million (2% of GDP) employing around 1300 people and is a key primary industry, important in a diversified economy. Food retail on the Island is worth £169 million per year, with supermarkets accounting for over 85% of this. Food retail is a difficult and competitive market, but it is vital to the success of this strategy that market share is increased, both through improved and new product offerings and better partnerships with the retailers. Food consumed outside the home is worth £93 million a year and visitors account for almost a third of this. This is an important market for growth as consumers value local provenance as part of the dining experience.
'Food Matters', a 'Food Business Development Strategy for the Isle of Man' has been produced in response to a Tynwald Motion of January 2014 which sought options to grow the contribution of the food sector to the Isle of Man's economy.
Other related SDGs: SDG 8 Decent Work and Economic Growth, SDG 11 Sustainable Cities and Communities
Back to top | Full list (by country)
With ever-clearer signs that climate change is having a major impact in the way we live with the global warming and climate-related disasters, mitigation and adaptation has become crucial for sustainable development. With its prime goal of enhancing the relationship between people and their environments, Biosphere Reserves are at the forefront on climate action.
The research project "Chronicle of Nature (ECN) - Large Scale Analysis of Changing Eurasia Ecosystems", unites biosphere reserves from Finland, Russia, Ukraine. It focuses on environmental change that has taken place in the past 50-100 years, as well as population dynamics and phenological responses of species of mammals, birds, insects and vascular plants. The data is compiled on the ECN database, in order to provide a resource to address a number of basic and applied scientific research questions of fundamental relevance for the fields of ecology, conservation biology, and climate change research. 
Other related SDGs: SDG 15 Life on Land

Actions related to the Lima Action Plan A1.1, A1.2, A1.3, A1.4, A1.6, A3.1, A4.1, A4.2, A4.3, A4.4, A4.5, A7.1, A7.3, B1.1, B1.2, B2.1, B4.1, B5.1, B6.1, B6.2, B7.1, B7.2, C2.1, C2.2, C3.2, C5.1, D2.3
Located in southwest Germany in the region of Saarland, the Bliesgau Biosphere Reserve is characterized by a wide variety of soils and microclimates. The approach underlying the creation of this biosphere reserve aims to incorporate strongly contrasting landscapes including the industrialized and densely populated north. Meanwhile, the southern part of the reserve, which is mostly rural and features semi-arid grasslands as well as orchid and woodruff-beech forests, is home to the greatest density of Saarland habitat types and species of national and international importance. Under its 100% climate protection master plan, the Bliesgau Biosphere Reserve has committed to halving energy consumption by 2050 and reducing greenhouse gas emissions by up to 95% for 2050. The reserve is also investing in areas such as wind power, photovoltaic systems, heating plants fuelled by woodchips, electro-mobility and spatial planning to create new green areas. In order to achieve these goals, all the communities involved are working hand-in-hand with the Biosphere Association and the Saarland Ministry for Environment and Consumer Protection. 
Other related SDGs: SDG 7 Affordable and Clean Energy, SDG 12 Responsible Consumption and Production, SDG 15 Life on Land
The Maasheggen Biosphere Reserve in the Netherlands has always been shaped by continuous interaction between people and nature, particularly in the ancient tradition of laying natural hedges, which strengthens ecosystems. The woven hedgerows enclose fields and meadows, and the mosaic of hedgerows, meadows, ponds, and aged pollard trees offer sanctuary to an incredibly diverse range of flora and fauna.
Since its designation as UNESCO biosphere reserve, Maasheggen has been promoting this tradition with championships and awards. 
Other related SDGs: SDG 15 Life on Land
The Mbaracayú Forest Biosphere Reserve in Paraguay covers approximately 300,000 hectares in the higher basin of the Jejui River. Paraguayan and Brazilian peasants, indigenous communities and urban populations make up its 30,000 inhabitants, creating a complex ethnic and cultural mosaic. Lack of electricity and hot water supply in the area led a group of students attending a local school to find a sustainable solution that draws on the region's natural resources. They designed a system of thermal solar panels for electricity and hot water, and installed generators and gravity lights fueled by biodiesel produced locally from the resin of the native Kupa'y or diesel tree (Copaifera langsdorffii). The students also installed biodigesters – containers that store organic materials for decomposition, which allow the generation of agro-ecological fertilizers, as well as natural gas that can be used as fuel. The biodigesters reduce or eliminate the purchase of gas and/or the use of firewood, and increase horticultural, fruit and pasture production, as well as the sale of the fertilizer. 
Other related SDGs: SDG 1 No Poverty, SDG 4 Quality Education, SDG 7 Affordable and Clean Energy, SDG 12 Responsible Consumption and Production, SDG 15 Life on Land
Much of our food comes from crops with a narrow genetic base, which lack the necessary diversity to adapt to the new scenarios of global warming, such as the appearance of new pests and diseases. The Sierra del Rincón Biosphere Reserve, located on the outskirts of Madrid and with varied types of ecosystems, participates in the European Farmer's Pride project that aims to build a network of genetic reserves of Wild Crops Relatives (WCR). WCRs are wild plants that are closely related to crops of direct socio-economic importance (e.g. food, fodder, ornamental, medicinal). The newly completed botanical inventory has allowed the identification of more than 160 species of WCR in the Biosphere Reserve, which demonstrates the territory is in excellent condition to address conservation, research and training initiatives related to this group of plants. The latter are an innovative source of genetic diversity that can form the basis of food security in the face of current crop difficulties to deal with climate change. 
Other related SDGs: SDG 15 Life on Land
The Urdaibai Biosphere Reserve, in the north of Spain, covers a 220 km2 with 45,000 inhabitants. It is located in a river basin draining into an estuary of the Cantabrian Sea, forming marshlands with a wide, inter-tidal area, in a region with a temperate ocean climate. The project of restoring the estuary was originally designed to adapt the region to climate change-related increase in sea levels. However, it nowadays includes the creation of pathways that promote social, economic and cultural connections between the local populations and the environment, as well as sustainable development education initiatives.
Other related SDGs: SDG 8 Decent Work and Economic Growth, SDG 15 Life on Land
Back to top | Full list (by country)
With the adverse effects of overfishing, growing ocean acidification due to climate change and pollution, life below water is threatened. This has major consequences not only to billions of people whose livelihoods depend on the oceans, but also to carbon capture: 30% of the carbon dioxide produced by humans is absorbed by the ocean. The various marine Biosphere Reserves implement projects to bring fishing to sustainable levels, protect its biodiversity and protect both the ocean and the coast.
The Juan Fernandez Archipelago Biosphere Reserve in Chile is situated 650 km from the Chilean coast in the Pacific Ocean. It encompasses the entire archipelago including the islands of Robinson Crusoe, Alexander Selkirk and Santa Clara, as well as all the islets in the area. With 262,000 km² of protected ocean and a committed community, the reserve is working towards securing the unique biodiversity of the archipelago. The islanders make their livelihood from fishing rock lobster (jasus frontalis), which like 90% of the creatures that inhabit the waters around the islands is unique to the Juan Fernandez Archipelago. As the rock lobster supports 70% of the economy, local fishers follow century-old practical rules to protect this valuable species lobsters and their livelihoods. Lobster fishing on Robinson Crusoe Island is only allowed between October and mid-May and the specimens caught must be at least 12 to 14 years old. Sustainable fishing practices over the last 120 years highlight elements of traditional management, the use of passive environmentally friendly gear and collaborative efforts to collect key fishery data.
Other related SDGs: SDG 8 Decent Work and Economic Growth, SDG 12 Responsible Consumption and Production, SDG 13 Climate Action
Moen Biosphere Reserve, Denmark, cooperates with universities and researchers. For instance, it has been fostering research on the large population of brackish water pikes, in order to recreate former spawning and nursery habitats. This species have a very high recreative and economic value for the local economy and tourism.
Other related SDGs: SDG 8 Decent Work and Economic Growth, SDG 12 Responsible Consumption and Production
The Pacific is considered one of the most vulnerable regions in the world to the adverse impacts of climate change, with natural hazards such as floods and coastal erosion linked to sea level rise seen as a significant threat for Pacific Small Island Developing States (SIDS). In an attempt to implement ecosystem-based adaptation approaches to deal with natural hazards arising from climate change, a second phase of the project 'Towards Climate Change resilience: traditional knowledge-based loss and damage assessment and adaptation' was launched in Utwe Biosphere Reserve (Federated States of Micronesia). The Utwe Biosphere Reserve is located on the south-west of Kosrae, a small mountainous volcanic island in the South Pacific. The core zone consists of an extensive mangrove stand with islets, a coral reef and some tropical rainforest, rising steeply to the mountainous interior of the island. The economic activities of the people living in Utwe are dependent on the social and natural resources linked to the coastal areas, upland forest, rivers and streams, and mangrove forest of high importance to the local economy, for which the impacts of climate change disrupt Utwe's community incomes, homes, health and well-being. UNESCO supported the Kosrae Conservation and Safety Organization to undergo a participatory, community-based monitoring and assessment, was used to identify the most significant climate stressors, including drought, inland flooding and coastal flooding. Through the lens of Kosraean traditional knowledge, community members, scientists and government officials analysed how the degradation of natural resources including reef, mangroves and waterways lead to increased vulnerability to climate stressors. This experience offers valuable insights into how ecosystem-based adaptation responses, like mangrove restoration, control of invasive species or reduction of water pollution by using green fertilizer, might contribute to improve Utwe's climate and disaster resilience.
Other related SDGs: SDG 13 Climate Action
The Marine Litter Watch Month takes place on two selected beaches: Torregarcía and Playa de Embarcadero in the Cabo de Gata-Níjar Biosphere Reserve. The litter is collected, classified and weighed following a methodology developed by the Mediterranean Information Office for Environment, Culture and Sustainable Development (MIO-ECSDE) in cooperation with other project partners. This data is analyzed, and used to better understand the state of the sea and current issues at the level of each protected areas. This enables administrators and experts to join forces, identify waste-related issues and design solutions. 
Other related SDGs: SDG 3 Good Health and Well-Being, SDG 6 Clean Water and Sanitation, SDG 11 Sustainable Cities and Communities, SDG 12 Responsible Consumption and Production, SDG 13 Climate Action, SDG 17 Partnerships for the Goals

Actions related to the Lima Action Plan: A1.1, A1.2, A1.3, A1.4, A1.6, A3.1, A3.2, A4.1, A4.3, A4.5, A5.3, A7.1, B1.2, B2.1, B4.1, B5.1, C2.1, C4.1, C4.2, C5.1, C6.2, D2.3, D3.1
Back to top | Full list (by country)
While plants provide 80% of the human diet and agriculture is one of the world's main economic sectors, terrestrial ecosystems are a vital habitat for millions of species. Between 2000 and 2015, though, one fifth of the planet's total land area was degraded due to desertification, cropland expansion and urbanization. Covering 5% of the world's surface, of which one fourth is made up strictly protected area, Biosphere Reserves provide a safe haven for species, with sustainable management and restoration efforts.
The tropical forests of Africa and Asia, which represent a large proportion of the fruit-bearing biomass, depend on key allies for their survival and regeneration. Great apes such as chimpanzees, orangutans, gorillas and bonobos actively participate in the dissemination of seeds. However, like their habitats, all great ape species are considered either endangered or critically endangered according to the International Union for Conservation of Nature (IUCN). The Great Apes Survival Partnership (GRASP) is a partnership coordinated by UNESCO and UN Environment. This unique alliance of nearly 100 national governments, conservation organizations, research institutions, United Nations agencies and private companies works to increase knowledge on great apes, carry out capacity-building activities and manage habitats in a sustainable way. It undertakes this research in 21 biosphere reserves, including on Mountain gorillas in the Volcans Biosphere Reserve in Rwanda, chimpanzees in the Haut Niger Biosphere Reserve in Guinea, and Sumatran orangutans in the Gunung Leuser Biosphere Reserve in Indonesia, among others.
Other related SDGs: SDG 13 Climate Action
BANAP is a Interreg project with partners from Austria and Slovenia, including the Salzburger Lungau & Kärntner Nockberge Biosphere Reserve. The main focus of the project is the common goal of maintaining biodiversity in the project and the creation of a handbook & action plan on the topic. The handbook will feature the illustration and evaluation of the concrete measures, adapted within the pilot actions.
More information (in German)

Other related SDGs: SDG 11 Sustainable Cities and Communities, SDG 12 Responsible Consumption and Production, SDG 13 Climate Action, SDG 17 Partnerships for the Goals

Actions related to the Lima Action Plan: A1.3., A1.5., A7.3., B2.1., C3.1., C3.2., C5.1., C8.1
The Bras d'Or Lake Biosphere Reserve is finging ways of conserving the areas natural and cultural heritage by tackling the participation of indigenous people, quality education and forest and water management.
Other related SDGs: SDG 4 Quality Education, SDG 10 Reduced Inequalities, SDG 13 Climate Action
Edible forest fruits are becoming increasingly rare in the Taï Biosphere Reserve. Institutional actors and local population have agreed on a convention for the sustainable management of useful fruit trees and developed a domestication programme to authorize the harvesting of seeds. To date, more than 40,000 fruit tree seedlings have been produced and they are available to more than 1,000 farm managers for the enrichment of their agricultural parcels. This initiative offers the advantage of developing a value chain around these products in the coming years to increase local incomes, especially for women. 
Other related SDGs: SDG 1 No Poverty, SDG 2 Zero Hunger, SDG 3 Good Health and Well-Being, SDG 5 Gender Equality, SDG 13 Climate Action

Actions related to the Lima Action Plan: A1.1, A1.2, A1.3, A1.5, A2.3, A3.1, A3.2, A4.2, A4.4, A4.5, A5.1, A5.2, A6.2, A7.1, A7.2, A7.3, B1.2, B4.1, B5.1, C2.1, C3.1, C4.1, C4.2, C5.1, C6.1, C6.2, C7.2, C8.1, D3.1
The Luki Biosphere Reserve is a reference site that has been used for more than half a century to carry out silvicultural experiments aimed at sustainable forest management. It is part of international networks for monitoring tree performance, forest dynamics and the phenology of several hundred forest species.
In its governance, the Luki Biosphere Reserve is managed by a Local Steering Committee which programmes and plans the actions to be implemented. Thus, in order to promote the sustainable management of the reserve, several projects support the Local Steering Committee. Over the last decade, the Luki Biosphere Reserve has been succeeded by the "Sustainable Forest Management (SFM)" project, the "Integrated REDD+ pilot project around Luki and in the Mayombe Forest", the "Project to strengthen the resilience to climate change of the local communities of Luki and Maï-Ndombe" and the "Pilot site for research and development in the Democratic Republic of Congo, Luki and Yangambi (PilotMAB)" project.
Other related SDGs: SDG 1 No Poverty, SDG 2 Zero Hunger, SDG 13 Climate Action
The Bassin de la Dordogne Biosphere Reserve is carrying out ecosystem restoration in areas that have been previously degraded by human action, such as the old gravel quarry of Veyrignac. It has allowed for the recreation of a natural fluvial ecosystem on a former 16-hectare industrial extraction and gravel crushing site.
Other related SDGs: SDG 3 Good Health and Well-Being, SDG 13 Climate Action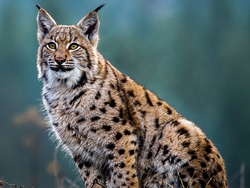 The Vosges du Nord/Pfälzerwald Transboundary Biosphere Reserve, located in along the French/German border, share three natural features: water, sandstone and forests. The biosphere reserve is restoring the local environment by planting fruit trees, hedges and natural areas. The so-called annual 'Gardening for Biodiversity Program' is a competition that takes place on both sides of the border to acknowledge and assist residents and communities that make room for wild plants and animals in their garden.
Other related SDGs: SDG 3 Good Health and Well-Being, SDG 4 Quality Education, SDG 13 Climate Action
The Agasthyamala Biosphere Reserve is located in the southwestern-most end of the Indian peninsula, constituting an important biological hotspot in the Western Ghats as an epicenter of plant diversity and endemism. Since 1995, several eco-development initiatives have been established in the territory to raise awareness on biodiversity conservation by activities such as invasive species removal, cleaning up plastic pollution, or participation in anti-poaching camps. In addition, grass root level institutions have been constituted to develop alternative income generation activities for the local communities, reducing their dependency on the biosphere reserve's natural resources, particularly on fuel wood, non-timber forest products and fodder.
Other related SDGs: SDG 4 Quality Education, SDG 13 Climate Action
The Aya Biosphere Reserve is the largest evergreen forest left in Japan, where many Japanese endemic species live and grow. The city of Aya has been implementing regional promotional measures that ensure co-existence between nature and people, utilizing such means as collaborations with organic agriculture. It has been cultivated for over half a century based on the "Promulgation of the Ordinance for Nature Protection in Aya Town", "Promulgation of the Ordinance concerning the Promotion of Agriculture that Respects Natural Ecosystems" and "Landscape Ordinance of Aya Town". 
Other related SDGs: SDG 2 Zero Hunger, SDG 3 Good Health and Well-Being, SDG 12 Responsible Consumption and Production, SDG 13 Climate Action
In order to prevent desertification and biodiversity degradation at a regional level, the Great Altay Transboundary Biosphere Reserve, between Kazakhstan and the Russian Federation, has been carrying out a conservation programme that includes cooperation activities to hamper the threat of fires. The result is the protection of huge lowlands in Siberia and Kazakhstan.
Other related SDGs: SDG 13 Climate Action
The millennia-old civilization living in the Oasis du Sud Marocain Biosphere Reserve, with its local knowledge, have always worked with the land in a sustainable way. Though fragile, the oasis production system have awalrds catered for locals' needs. In this context, the date palm is an iconic crop of the territory. Several actions have taken place to allow for a sustainable development of the local populations while conserving the environment, such as a Agricultural Development Plan 2008-2020, an Integral Management of Water Plan, the Restoration of the Agro-ecological Systems of the Draa-Tafilalet region, among others.  
Other related SDGs: SDG 1 No Poverty, SDG 2 Zero Hunger, SDG 13 Climate Action
The Hustai National Park Trust (HNPT) is dedicated to protecting and reintroducing Przewalski's Horse (Equus ferus) to the wild. It is the last wild horse species and is endangered. The fund also aims to protect the many other endangered fauna and flora species in the park. HNPT also provides soft loans to local people to help them generate new incomes, and trainings for herders and the local community. Several ongoing research projects aim to understand the effects of climate change on the ecosystem. This Fund, which was established through sustainable tourism activities, is slowly increasing by interest fee and reached 700,000,000 MNT. 
Other related SDGs: SDG 1 No Poverty, SDG 2 Zero Hunger, SDG 13 Climate Action

Actions related to the Lima Action Plan: A1.1, A1.2, A1.3, A1.5, A1.6, A2.3, A4.1, A5.1, A5.2, A5.3, A7.3, B1.2, B4.1, B7.2, C3.1, C8.1
Extensive livestock farming has been one of the pillars of the economy in the Las Sierras de Cazorla y Segura Biosphere Reserve for centuries. Contracts were established between the Ministry of Environment and Land Management and the livestock associations of the Biosphere Reserve to allow a dignified and sustainable continuity of this activity on public pastures. It allows farmers to participate in the management of the reserve, since they are the ones who understand and make the improvements needed to develop their activities in the framework of sustainable development. The costs are deducted from the price established in their contracts. 
Other related SDGs: SDG 8 Decent Work and Economic Growth, SDG 13 Climate Action

Actions related to the Lima Action Plan: A1.1, A1.2, A1.3, A1.6, A3.1, A3.2, A4.4, A5.3, A7.1, A7.2, A7.3, B1.2, B4.1, B5.1, C5.1
The Magaliesberg Biosphere Reserve is virtually without equal in the world. The region is characterised by unique geology, topography, habitats and heritage. The pressure of development, the consumption of open natural spaces by so-called eco-estates or country living estates and man's insatiable need to conquer ever more land, push at the boundaries of the protected environment.
A more immediate threat is the destruction of wildlife species by poachers using cable snares. Mining to the north of the Magaliesberg mountain range is a possible source of discarded cables used by some to snare animals, such as antelope, warthogs and bush pigs, for own use and the bush-meat trade. An operation to save a leopard snared in the biosphere led to the discovery of large-scale poaching of animals using cable snares. Staff and students of the Department of Nature Conservation, Tshwane University of Technology, members and volunteers of the Wildlife Society (WESSA), Magaliesberg Biosphere Board members and staff of the North West Provincial Government, Biodiversity Conservation, initiated the Save Magaliesberg Species (SMS) program. 
Other related SDGs: SDG 13 Climate Action
Back to top | Full list (by country)
Peace is a milestone for sustainable development, as local and global policies to address major challenges can hardly be implemented in a context of conflict, violence and breaches to the rule of law. In this regard, Biosphere Reserves have given a contribution, be it by creating opportunities for local populations or by sealing peace and cooperation among countries in their transboundary and transcontinental versions.
The border between Ecuador and Peru is considered one of the most important biodiversity hotspots in world, but existed in a state of continual tension and war for over 200 years. Following the last armed conflict in 1995, however, a peace treaty was signed in 1998. This proved a game-changer for biodiversity which knows no boundary and for local populations which have always been concerned more with ensuring good relations with their neighbours than wider geopolitical issues. The establishment of the Bosques de Paz Transboundary Biosphere Reserve (literally, 'Woods of Peace') sealed efforts to strengthen ties between the two countries. Today, the area benefits from the joint management of habitats and the creation of new socio-economic opportunities including the promotion of eco-tourism and the products and services of the Transboundary Biosphere Reserve. As part of efforts to work together the two countries organized the first MAB Youth Forum for Latin American, Caribbean and Spanish Biosphere Reserve in December 2018. Over 80 young participants took part in the forum, working together to promote the sustainable development of the region. UNESCO has created a podcast about this Biosphere Reserve in World Radio Day 2019. 
Other related SDGs: SDG 1 No Poverty, SDG 2 Zero Hunger, SDG 15 Life on Land
Back to top | Full list (by country)

At the very essence of the World Network of Biosphere Reserves, the word 'partnership' is fundamental for the enormous challenges tackled by the Sustainable Development Goals. Goal 17 aims to enhance North-South and South-South cooperation. Both in their regional and ecosystem networks, as well as in various projects funded through cooperation, Biosphere Reserves mainly gives their contribution through sharing knowledge, exchanging experiences, building capacity and promoting best practices.
In 2016, a workshop on youth engagement held during the 4th World Congress of Biosphere Reserves in Lima, Peru, attracted more than 1,000 participants. However, the lack of actual young participants underlined a key issue: How can we work towards a sustainable future for biosphere reserves without listening to youth and working side-by-side with them? To address this issue, 282 youth delegates from over 142 biosphere reserves in 85 different countries gathered together in September 2017 at the first ever MAB Youth Forum, held in the Po Delta Biosphere Reserve, Italy. Participants shared ideas for the sustainable development of their regions, and drafted several initiatives to boost the participation of youth in the governance of biosphere reserves. For example, in 2018 participants from Latin America, the Caribbean, Portugal and Spain created the IberoMAB Youth Network. In 2019, the MAB Programme coordinated a project with the financial support of the Government of Flanders (Belgium) and implemented by five young representatives to demonstrate how biosphere reserves can be a tool to improve the socio-economic development of youth. 
Other related SDGs: SDG 4 Quality Education, SDG 15 Life on Land
The 'International Centre on Mediterranean Biosphere Reserves, Two Coastlines United by their Culture and Nature' is a Category II Centre of the MAB Programme under the auspices of UNESCO, located within the premises of the Abertis Foundation in Castellet I la Gornal in Spain. The Centre is responsible for the creation of the Network of Mediterranean Biosphere Reserves, which provides a platform for cooperation and exchange of knowledge between these sites. The network consists of about 70 biosphere reserves from 15 countries (Algeria, Bulgaria, Croatia, Slovenia, Spain, France, Greece, Israel, Italy, Jordan, Lebanon, Morocco, Montenegro, Portugal and Tunisia). The main goal of the Network is to provide support to Mediterranean biosphere reserves and highlight their rich and diverse biodiversity, landscapes and cultures. To this end, the Centre organizes workshops and events, and produces publications about each biosphere reserve in the Network, in order to raise awareness about their socio-cultural and environmental values. The Centre collaborates closely with the Spanish Ministry for Ecological Transition and its Autonomous Authority for National Parks (OAPN), and combines public engagement and private financial support.
Other related SDGs: SDG 13 Climate Action, SDG 14 Life Below Water, SDG 15 Life on Land
Back to top | Full list (by country)
Country
Projects
Argentina
Austria
Bolivia
Cameroon
Canada
Central African Republic
Chad
Chile
Cote d'Ivoire
Democratic Republic of Congo
Denmark
Ecuador
Finland
France
Germany
Ghana
Haiti
India
Indonesia
Ireland
Italy
Japan
Kazakhstan
Republic of Korea
Lebanon
Madagascar
Mali
Mongolia
Micronesia
Morocco
Netherlands
Niger
Nigeria
Paraguay
Peru
Poland
Russian Federation
Rwanda
Sao Tome and Principe
Slovakia
South Africa
St. Kitts and Nevis
Spain
Togo
Türkiye
Ukraine
United Kingdom
International