Management of Social Transformations (MOST) Programme cooperates with national authorities, scientific communities and civil society to help UNESCO Member States strengthen the connection between research and policy and between knowledge and action. This is key to fostering positive social change towards inclusive and sustainable development. 
MOST has three operational pillars:
Research to produce and promote knowledge
Intergovernmental forums that engage Member States
Policy support and capacity building
The MOST programme's strategy has defined three objectives:
Use social and human science knowledge to support policies and build capacities
Transmit knowledge through research-action activities
Contribute to national and international policy debates and agendas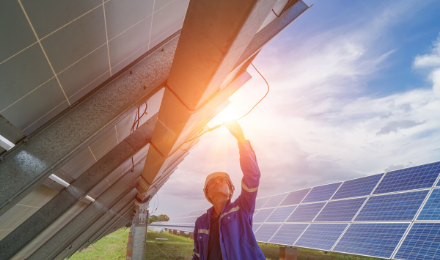 Inclusive Policy Lab
The Inclusive Policy Lab works on the emerging issues of knowledge co-production and its translation into inclusive and equity-weighted policies. It aims to support the implementation of the SDGs' pillar on inclusive development through policy and practice.  
The Lab operates via three tracks combining on-the-ground policy work with online and web-enabled processes:
Track 1 − Operationalize Inclusive Policies
Track 2 − Crowdsource Knowledge & Expertise
Track 3 − Translate Policy, Practice & Advocacy
PRIZES for the promotion of research in the social and human sciences
Facilitating intergovernmental debate
Intergovernmental Council
As an intergovernmental programme, MOST has a direct link to its Member States through its Intergovernmental Council (IGC). It meets every two years to define research focus areas, discuss policy and funding issues, and interact with government authorities
Scientific Advisory Committee
The Scientific Advisory Committee (SAC) encompasses 9 internationally recognized experts representing various disciplines in the social sciences. Its specific role is related to programme conceptualization, strategy development and scientific advisory research regarding MOST projects. 
Ministerial Forums
MOST also organizes regular Ministerial Forums to encourage dialogue between research and policy on specific topics of interest. The Forum declarations express political commitments that are followed up by national action and regional exchanges of experiences and skills.
National Committees
Relations between MOST and its stakeholders involve a global network of MOST National Committees, which provide an interface between the programme and relevant research and policy institutions. Their mission is to help contextualize MOST's analyses in relation to national circumstances and to integrate them into global consultative processes. See also: Guidelines
MOST Schools
MOST Schools are capacity-building activities focused on strengthening the competencies for evidence-informed decision-making in Member States. They help develop the capacity of researchers and decision-makers to translate knowledge into action. Their primary goal is to support long-term sustainable development in contexts where capacity gaps may be a major constraint to translating research into action.
World Arabic Language Day
The Arabic language is a pillar of the cultural diversity of humanity. It is one of the most widely spoken languages in the world, used daily by more than 400 million people. World Arabic Language Day is celebrated every year on 18 December since 2012. The date coincides with the day in 1973 that the General Assembly of the United Nations adopted Arabic as the sixth official language of the Organization.