How can journalists debunk misinformation around COVID-19? How does widely circulated false information, such as memes proclaiming miracle cures and misleading statistics, harm societies and threaten public health? How can journalists stay safe while reporting on the unprecedented pandemic?
These are some of the questions facing journalists working on COVID-19 as they seek to provide the public with the accurate information they need to make informed decisions.
To help reporters come to grips with the unprecedented global health crisis, UNESCO, the World Health Organization (WHO) and the Knight Center for Journalism in the Americas at the University of Texas, organized a Massive Open Online Course (MOOC) entitled "Journalism in a pandemic: Covering COVID-19 now and in the future". The course, launched on 4 May, was also made possible with support from the Knight Foundation and the UNDP.
During its initial four-week run, the online training programme attracted over 9,000 media professionals from 162 countries. The course provided them with the necessary knowledge and tools to cover the health crisis and make sense of the onslaught of disinformation described by the WHO as a "massive infodemic." As highlighted by UNESCO's policy brief "DISINFODEMIC: Deciphering COVID-19 disinformation, the massive amount of false information creates confusion about medical facts with immediate impact on every person on the planet.
9,000
journalists subscribed
WHO's Director-General mentions the joint UNESCO-WHO massive open online course during a media briefing on 24 August 2020
For Tanzanian journalist Emmanuel Rubagumya, "the whole course was an eye-opener. It widened my understanding of the pandemic." Discussions on the current "infodemic" accompanying the health crisis made him more aware of the fact that "journalists as amplifiers of information should be very careful of what [they] report or quote.  Failuring to do that, [they] causes more harm than good".
Amanda Rossi, a Brazilian freelance journalist and trainer responsible for the Portuguese version of the MOOC said, "despite the fact that participants came from very different backgrounds, they showed a common enthusiasm to fight disinformation. (…) There are journalists everywhere, willing to make a difference."
Brazil – and Latin America as a whole – is gigantic. We have many different realities within one country. A free MOOC is an extremely powerful way to bring knowledge to these different realities.
The questionable theories, and other false information about COVID-19 that flooded the Internet, have made the work of professional journalists particularly complex and arduous.
The course offered participants the opportunity to be part of a peer-to-peer learning community, enabling them to interact with data journalists and fact-checking organizations that collaborate to stop the spread of manipulated statistics and questionable advice on prevention, usually circulated with the intention of politicizing COVID-19. Participants learned how to identify and counter hoaxes, identify and share verified information.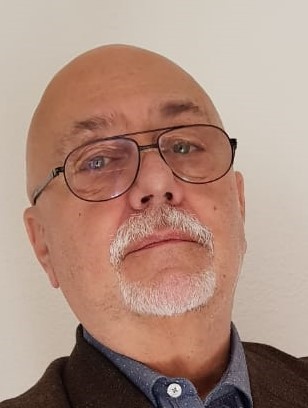 The MOOC reminded participants of the paramount value of fact-checking and provided them with valuable tools to apply this knowledge to their work. Ricardo Rivas, a journalist with Paraguayan newspaper La Nacion, appreciated "the necessary information verification tools that, as a professional practice, journalism should never leave aside." He explained that many of the publications and guidelines available to assist journalists during their work covering a crisis are all too often disregarded. He said this was mainly because of the time it takes time to read, understand  monitor complex, evolving scientific information.
The MOOC gave us the necessary information verification tools that, as a professional practice, journalism should never leave aside.
Many of the course participants did not have prior experience covering health and science issues. In this regard, Federico Kukso, board member of the World Federation of Science Journalism (WFSJ) and facilitator for the Spanish version of the MOOC, stressed "the value of specialized journalism - in this case, science and health journalism - when covering a health crisis such as the COVID-19 pandemic."
Journalists who took part in the MOOC are now re-using the knowledge and skills they acquired in their daily professional lives, such as Roberto Barbosa, who runs a local media outlet, Viu, in Macaé, Rio de Janeiro State (Brazil). Mr Barbosa said that he and his team adopted "a more rigorous protocol about fact-checking and a more careful approach to confronting fake news." As to Mr Rivas, he says that the knowledge acquired from the MOOC helped him in his work publishing a weekly column in La Nación.
My work covering and understanding of the pandemic would not have been as extensive and deep-rooted if not for my attendance at the MOOC.
Trainers have also gained valuable experience from their involvement in the global MOOC. Chief instructor and award-winning science journalist Maryn McKenna, for instance, recently participated in a webinar hosted by Columbia University, in which she discussed the challenges of pandemic reporting faced by journalists around the world. "My inputs were inspired by my MOOC students," she says. "I learned as much from them as, I think, they did from me."
It was extremely useful and enlightening to receive such a cross-cultural perspective from the participants. […] I know my own teaching will benefit from that experience.
Stefan Liller, UNDP Resident Representative in Uruguay spoke of the central public information role of journalists, which came to the fore during the course. "Journalists are key in keeping citizens informed, holding governments accountable for their response to the pandemic, and in providing verified facts on the emergency in times of dis- and misinformation. This MOOC could not have been more timely," he said.
Gabriella Stern, WHO Director of Communications shared the view that "the accuracy and effectiveness of messages journalists deliver can make the difference between life and death.  We are grateful to journalists the world over and to UNESCO and the Knight Center for partnering with us to promote health, keep the world safe and serve the vulnerable."
The MOOC remains available in four languages (English, Spanish, Portuguese and French) as a self-paced course (subscribe here).