Megacities Alliance for Water and Climate
About the MAWaC
The Megacities Alliance for Water and Climate is an international collaboration forum that facilitates dialogue on water, through which megacities will learn from each other's experience, exchange best practices, partner with appropriate technical, academic and financial institutions, as well as design and implement their individual responses to the challenges of climate change. 
The Alliance was established at the the Water, Megacities and Global Change International Conference (Eaumega2015) held in December 2015, in Paris, which focused on climate change impacts on water resources and risks in megacities.
Within the international context of the SDGs and the Paris Agreement, a Declaration was framed during the Eaumega2015 Conference and a new Alliance was launched by its organizers:
The rationale for the Megacities Alliance for Water and Climate's focus lies in the high economic and social values of megacities, and in the extreme risks to which they are exposed in terms of the negative impacts of climate change on water and sanitation infrastructure and services. Here we consider megacities as large urban centers with more than 10 million inhabitants, or those growing rapidly.
While megacities depend on legislations from their own country with particularities often specific to their state or to their local government. Their administrative borders are generally complex due to the past urbanization that has created a continuous urban environment where several different cities existed in the past. Social inequalities are somehow particularly visible in megacities between rich quarters and poor quarters.
It is no wonder then that in most cases, megacities' borders do not fit with administrative maps, as they artificially put together a patchwork of entities.
The objectives of the platform will be to:
Collect and disseminate information at a worldwide scale on strategies and operational plans developed by local authorities and their water operators as well as results achieved by their implementation;
Facilitate experience sharing between the academic community and water operators in improving adaptation through best practices assessments;
Identify means and mechanisms for funding the adaptation of megacities to the impacts of climate change on urban water.
The Platform will benefit technically and politically from UNESCO's water family (IHP Secretariat, Regional and Cluster Offices, Water-related Chairs, UNESCO-IHE Institute for Water Education, Water-related Institutes and Centers and the World Water Assessment Programme), and from UNESCO's Intergovernmental framework (Member States), as well as from ICLEI's network of Local Governments, SIAAP's network of operators and finally from the innovative model of ARCEAU connecting researchers, operators, NGOs and decision makers.
It is envisioned that the Platform will also be open to relevant International Institutions such as other UN agencies, cooperation financing institutions, NGOs, etc.
By 2030, over a billion people will live in approximately 100 very large cities and 60 % of the world's population will live in urban areas. Today, the urban population ratio in some regions surpasses 70% and it is projected that population growth in the coming decades will be higher in urban centers, and particularly in Megacities or Metropolitan areas of more than 10 million inhabitants.
In 25 September 2015, the UN adopted the new Sustainable Development Goals (SDGs), charting out a framework of sustainable development for people and the planet by 2030. Goal number 6 "Ensure availability and sustainable management of water and sanitation for all" is a key action area for the Megacities Alliance for Water and Climate.
The UN-Habitat III conference will take place in October 2016 in Quito, Ecuador. It has the ambition to rethink and implement the new urban agenda.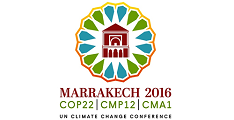 The COP22 in Marrakech (7 to 18 November 2016) will pursue actions defined during the COP21 on adaptation to climate change, in particular actions in the domain of water.