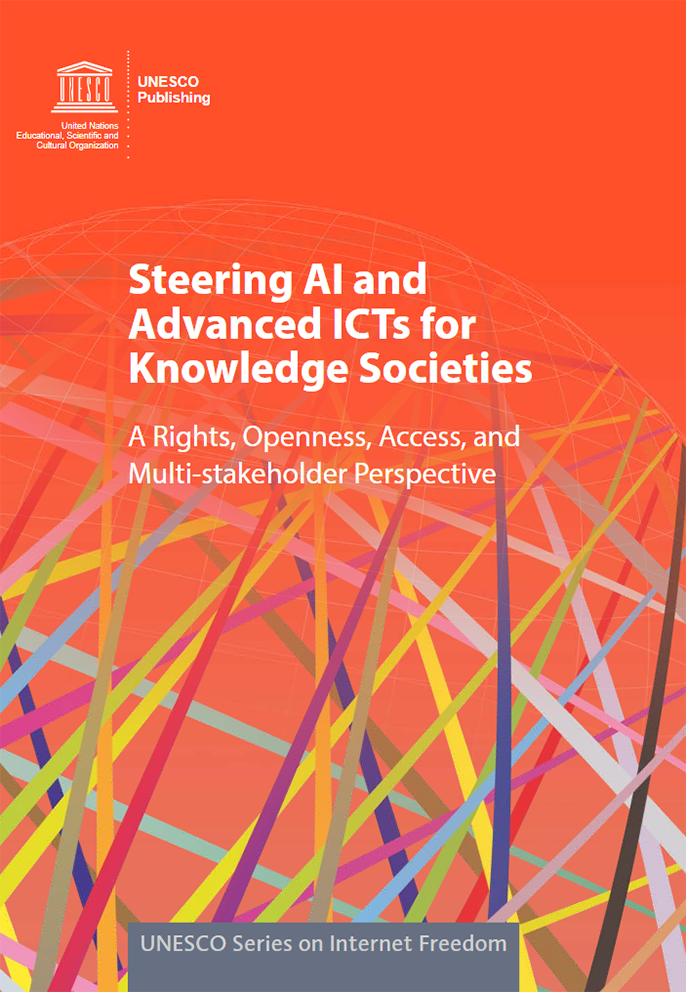 Because AI and other new technologies have been evolving within the ecosystem of the Internet, UNESCO believes that Internet Universality ROAM principles of Rights, Openness, Accessibility, and Multi-stakeholder participation can serve as a well-grounded and holistic framework for UNESCO and stakeholders to help shape the design, application, and governance of AI. UNESCO thus recommended states to implement Internet Universality ROAM-X Indicators to measure human Rights, Openness, Accessibility and Multi-stakeholder participation and to thereby map and improve the ecosystem in which AI is developed, applied, and governed.
There are no simple answers about what the future holds for humanity, this report is a contribution to the wider debate about the ethics and governance of AI. It is an attempt to 'steer' clear of both technological utopianism, and dystopian thinking. Instead of technological determinism and its implication of inevitability, UNESCO gives attention to the role of human agency and human-centred values in the development of AI and other advanced information and communication technologies (ICTs).
This study frames its assessment of AI through UNESCO's Internet Universality ROAM framework agreed by our Member States in 2015.
It covers how AI and advanced ICTs will impact:
- Human Rights such as freedom of expression, privacy and equality;
- Openness about knowledge, open data, and open and pluralistic markets;
- Inclusive Access regarding research, human resources, data and hardware;
- Multi-stakeholder approach to address both the challenges and opportunities presented by AI;
- Gender equality;
- Africa.
This study offers a set of options for action that can serve as inspiration for the development of new ethical policy frameworks and other actions, whether by States in their different fields of work, diverse actors in the private sector, members of academia and the technical community, and civil society.
Full book Download: English, Spanish, Russian, Chinese, French (coming soon), Arabic (coming soon)
Summary brochure: English, French, Spanish, Portuguese, Chinese
Communication Kit Download: English (ZIP File)