Strengthening disaster risk governance to manage disaster risk is Priority 2 of the Sendai Framework for Disaster Risk Reduction 2015-2030. The non-binding agreement recognizes that the State has the primary role in reducing disaster risk, but also acknowledges that the responsibility is shared between other stakeholders. Local communities and populations are vital actors in disaster risk reduction and their engagement is key to meet the Sendai Framework targets. Citizens have varying capacities to adapt to disasters, contributing to community preparedness, disaster response and post-disaster recovery. 
It is crucial that the civil society and the policy makers interact. Challenges on the ground are addressed into the policies and the civil society are attentive to the policies as well as the importance of their role on DRR.
UNESCO engages with different civil societies such as youth, female, indegeneous groups to find their voices and needs for the more resilient society.
Social science is a tool to understand how individual or organisation to take risk-informed decisions. UNESCO tries to understand how  risk perception influence the behavior in face of the risks and how to change the risk perception to be more aware of the risk. Transmitting memory to the future generation is one of the activities concerning the social science approach.    
In addition, UNESCO fosters the crucial mission of facilitating effective media response to disasters: providing critical information during humanitarian stages while ensuring independent and pluralistic media.
Local and Indigenous Knowledge Systems (LINKS)
UNESCO's Local and Indigenous Knowledge Systems programme (LINKS) promotes local and indigenous knowledge and its inclusion in global climate science and policy processes. LINKS has been influential in ensuring that local and indigenous knowledge holders and their knowledge are included in contemporary science-policy-society fora on issues such as biodiversity assessment and management (CBD, IPBES), climate change assessment and adaptation (IPCC, UNFCCC), natural disaster preparedness (ISDR) and sustainable development (Rio+20, Future Earth).
Small Island Developing States (SIDS)
In contributing towards a new vision and commitment for small islands, UNESCO's own action in support of countries and communities is rooted in the fields of culture, basic and natural sciences, social and human sciences, communication and education.
UNESCO's Memory of the World Programme is an international initiative launched to safeguard the documentary heritage of humanity against collective amnesia, neglect, the ravages of time and climatic conditions, and willful and deliberate destruction.
Youth have the creativity, the potential and the capacity to make change happen – for themselves, for their communities, and for the rest of the world. UNESCO works with young people and is committed to accompany them to work together to drive social innovation and change, participate fully in the development of their societies, eradicate poverty and inequality, and foster a culture of peace.
UNESCO have implemented the "Preparation for a better Response, Recovery and Reconstruction - Learning from the Ethnography of Disasters" (PRERADE) project. The project integrated multi disciplines for the build back better after two big earthquakes hit Mexico city and Oaxaca in September 2017. In order to help ameliorate the response and reconstruction process for future hazards in earthquake-prone regions, UNESCO worked with different Mexican Ministries, local governments and NGOs to take record of what happened in the frontline and extracted lessons of how decision makers reacted.
UNESCO facilitated the establishment of a national platform called U-INSPIRE (Youth and Young Professionals on Innovation, Science, and Technology Platform for Disaster and Climate Change Resiliency) in Asia and Pacific region.UNESCO formed the U-INSPIRE Alliance in 2019.
The AYAB DRR is a group of 14 members from across the 5 African regional spheres, established by the African Union in May 2019 as part of the key provisions in the Program of Action (PoA) of the Sendai Framework for Africa to promote collective and meaningful Youth engagement and involvement in Disaster Risk Reduction on the African continent as well as across the Globe.
Kobe University is a UNESCO Chair on gender in DRR and it holds annual global workshop on how to integrate gender issue on DRR planning.
Tohoku University
Tohoku University is a UNESCO Chair on social aspects on DRR, how to transmit the memories of disasters to future generations for raising awareness.
Capacity for Disaster Reduction Initiative (CADRI)
CADRI is a global partnership composed of 20 organizations working towards the achievement of the Sustainable Development Goals by providing countries with capacity development services to help them reduce climate and disaster risk. UNESCO is a member of CADRI since 2015 and joined several missions.
International Recovery Platform (IRP)
IRP is a global partnership working to strengthen knowledge, and share experiences and lessons on building back better in recovery, rehabilitation, and reconstruction. It is a joint initiative of United Nations organizations, international financial institutions, national and local governments, and non-governmental organizations engaged in disaster recovery, and seeking to transform disasters into opportunities for sustainable development. UNESCO is a member of IRP since 2018.
 The Japan International Cooperation Agency (JICA) aims to support the implementation of DRR policies and measures in developing states towards the building of more disaster-resilient societies.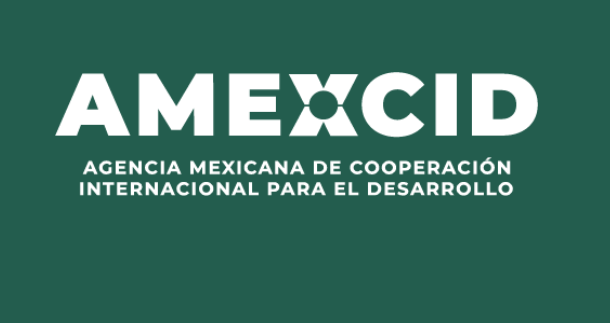 The Mexican Agency for International Development Cooperation (AMEXCID) is a decentralized part of the national Foreign Affairs Secretariat, which deals to international cooperation matters related to e.g. DRR.