World Water Day
Resources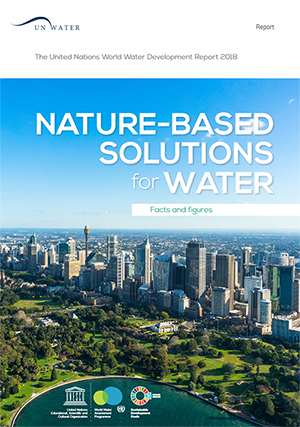 Facts and figures from the UN World Water Development Report 2018, Nature-based Solutions for Water
English | Français | Español (pdf)
Italiano | Português (pdf)
Full report
Did you know?
Global water use has increased by a factor of six over the past 100 years and continues to grow steadily at a rate of about 1% per year. Meeting the estimated 60% increase in food demand by 2025 will require the expansion of arable land under business-as-usual. However, these requirements for more land and water can largely be avoided by improving ecosystem services.
A review of agricultural development projects in 57 low-income countries found that more efficient use of water, reduced use of pesticides and improvements in soil health had led to average crop yield increases of 79%.
An estimated 80% of all industrial and municipal wastewater is released to the environment without any prior treatment, resulting in a growing deterioration of overall water quality with detrimental impacts on human health and ecosystems.
There is evidence that wetlands can remove 20–60% of metals in water. Both natural and constructed wetlands also biodegrade or immobilize a range of emerging pollutants. The effectiveness of constructed wetlands to remove various pharmaceuticals has been demonstrated in Ukraine.
Three protected watersheds provide New York City with the largest unfiltered water supply in the USA, saving the city more than US$300 million a year on water treatment operation and maintenance costs.
Videos
Postcards