African World Heritage Day
Proclaimed by the 38th session of the General Conference of UNESCO (November 2015), African World Heritage Day (5 May) is an opportunity for people around the world, and particularly Africans, to celebrate the Continent's unique cultural and natural heritage.
While Africa is underrepresented on the World Heritage List (African properties account for some 12% of all inscribed sites worldwide), a disproportionally high percentage (39%) of these properties are on the World Heritage List in Danger. Faced with various contemporary threats, such as climate change, uncontrolled development, poaching, civil unrest and instability, many of Africa's wonders risk losing their outstanding universal value.  It is therefore more urgent than ever that this irreplaceable heritage be protected and preserved for the enjoyment of future generations.
UNESCO is committed to spearhead international efforts to draw on the vast potential of Africa's cultural and natural heritage as a force for poverty reduction and social cohesion as well as a driver of sustainable development and innovation. Through this international day, UNESCO aims to increase global awareness of African heritage, with a special focus on youth, and to mobilise enhanced cooperation for its safeguarding on the local, regional and global level.
What UNESCO does for African Heritage
Activities for 2018
In collaboration with UNESCO and the Ministry of Culture and Tourism of Mozambique, the African World Heritage Fund is organizing the Third Regional Youth Forum on World Heritage in Africa.
The Forum, which follows the gathering in 2016 for English-speaking countries in Robben Island (South Africa) and the Francophone one in 2017 at Loropeni Ruins (Burkina Faso), will address the African Lusophone Youth. The four-day Forum (30 April-3 May) will consist of fieldwork on the interpretation of the Island of Mozambique World Heritage Site and will conclude with a one-day Seminar (4 May) and the official celebration of the African World Heritage Day (5 May).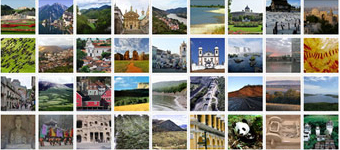 Share your photo of an African site inscribed on the World Heritage List with the hashtag #MyAfricanHeritage and follow us on Instagram to have the chance to win one of the prizes.
First Prize: Trip to the United Republic of Tanzania (Ngorongoro Conservation Area and Serengeti National park)
Second Prize: Trip to South Africa (Robben Island)
Third Prize: Visit to Cabo Verde (World Heritage Site of Cidade Velha Historic Centre of Ribeira Grande)
Fourth Prize: The top 4 to 10 winners will have their photos showcased on the World Heritage and the African World Heritage Fund websites.