Artificial Intelligence (AI) has the potential to address some of the biggest challenges in education today, innovate teaching and learning practices, and ultimately accelerate the progress towards SDG 4. However, these rapid technological developments inevitably bring multiple risks and challenges, which have so far outpaced policy debates and regulatory frameworks. UNESCO is committed to supporting Member States to harness the potential of AI technologies for achieving the Education 2030 Agenda, while ensuring that the application of AI in educational contexts is guided by the core principles of inclusion and equity.
 
UNESCO's mandate calls inherently for a human-centred approach to AI. It aims to shift the conversation to include AI's role in addressing current inequalities regarding access to knowledge, research and the diversity of cultural expressions and to ensure AI does not widen the technological divides within and between countries. The promise of "AI for all" must be that everyone can take advantage of the technological revolution under way and access its fruits, notably in terms of innovation and knowledge.
Furthermore, UNESCO has developed within the framework of the Beijing Consensus a publication aimed at fostering the readiness of education policy-makers in artificial intelligence. This publication, Artificial Intelligence and Education: Guidance for Policy-makers, will be of interest to practitioners and professionals in the policy-making and education communities. It aims to generate a shared understanding of the opportunities and challenges that AI offers for education, as well as its implications for the core competencies needed in the AI era.
Through its projects, UNESCO affirms that the deployment of AI technologies in education should be purposed to enhance human capacities and to protect human rights for effective human-machine collaboration in life, learning and work, and for sustainable development. Together with partners, international organizations, and the key values that UNESCO holds as pillars of their mandate, UNESCO hopes to strengthen their leading role in AI in education, as a global laboratory of ideas, standard setter, policy advisor and capacity builder.
 
If you are interested in leveraging emerging technologies like AI to bolster the education sector, we look forward to partnering with you through financial, in-kind or technical advice contributions.
 
"We need to renew this commitment as we move towards an era in which artificial intelligence – a convergence of emerging technologies – is transforming every aspect of our lives (…)," said Ms Stefania Giannini, UNESCO Assistant Director-General for Education at the International Conference on Artificial Intelligence and Education held in Beijing in May 2019. "We need to steer this revolution in the right direction, to improve livelihoods, to reduce inequalities and promote a fair and inclusive globalization.''
Artificial Intelligence and the Futures of Learning
The Artificial Intelligence and the Futures of Learning project builds on the Recommendation on the Ethics of Artificial Intelligence to be adopted at the 41st session of the UNESCO General Conference and will follow up on the recommendations of the upcoming UNESCO global report Reimagining our futures together: A new social contract for education, to be launched in November 2021. It will be implemented within the framework of the Beijing Consensus on AI and Education and against the backdrop of the UNESCO Strategy on Technological Innovation in Education (2021-2025).
The project consists of three independent but complementary strands:
a report proposing recommendations on AI-enabled futures of learning,
a guidance on ethical principles on the use of AI in education;
a guiding framework on AI competencies for school students.
Teaching artificial intelligence in schools
The connection between AI and education involves three areas: learning with AI (e.g. the use of AI-powered tools in classrooms), learning about AI (its technologies and techniques) and preparing for AI (e.g. enabling all citizens to better understand the potential impact of AI on human lives). The "Teaching artificial intelligence at school" project currently focuses on the latter two connections. The goal is to contribute to mainstreaming both the human and technical aspects of AI into training programmes for school students. It begins with piloting capacity development of curriculum developers and master trainers from selected national institutions to empower young people.
The following three lines of action are planned for the project: 
Development of an AI skills framework for schools;
Development and management of an online repository to host curated AI-related training resources, AI national curricula and other key digital skill training courses; 
Workshops to support the integration of AI training into national or institutional school curriculum in a selected number of countries.
To generate all these outcomes UNESCO is supported by an International Advisory Board. The Advisory Board is a group of experts (in AI, education, the learning sciences, and ethics) appointed by UNESCO to develop the AI skills framework for K12 schools and to review the repository and workshop outline.  The advisory group donate their time and efforts on a voluntary basis.
UNESCO is currently developing an online repository to provide a hub for Member States who are considering how best to teach their young people about Artificial Intelligence – how it works, how it might be used, and how it might affect humanity. The  specific objectives of the repository are to support curriculum designers to upskill in their AI knowledge, and facilitate them to integrate AI skills development modules/courses into the curriculum of schools or other education institutions; facilitate the preparation of (master) trainers; provide openly accessible curated resources on AI in education for all. The repository will soon be available.
The AI training workshops for national or institutional school curriculum is targeted to teachers and curriculum developers. This will be designed by teachers and specialists in curriculum development, artificial intelligence and workshop developers.  This project is implemented by UNESCO, currently in partnership with Ericsson, and open to a multi-stakeholder partnership approach.
Beijing Consensus on artificial intelligence and Education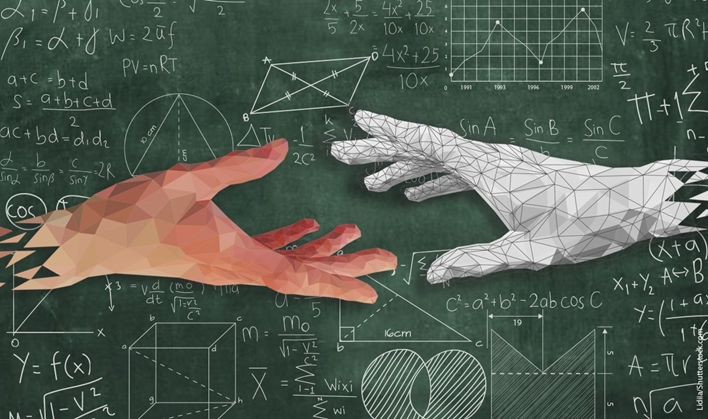 Representatives from the Member States, international organizations, academic institutions, civil society and the private sector have adopted the Beijing Consensus on Artificial Intelligence and Education, at the International Conference on Artificial Intelligence and Education held in Beijing from 16 to 18 May 2019. It is the first ever document to offer guidance and recommendations on how best Member States can respond to the opportunities and challenges brought by AI for accelerating the progress towards SDG 4.
The Consensus reaffirms a humanistic approach to deploying AI technologies in education for augmenting human intelligence, protecting human rights and for promoting sustainable development through effective human-machine collaboration in life, learning and work.  
The Consensus details the policy recommendations on AI in education in five areas:
AI for education management and delivery;
AI to empower teaching and teachers;
AI for learning and learning assessment;
Development of values and skills for life and work in the AI era; and
AI for offering lifelong learning opportunities for all.
It also elaborates recommendations corresponding to four crosscutting issues:
Promoting equitable and inclusive use of AI in education;
Gender-equitable AI and AI for gender equality;
Ensuring ethical, transparent and auditable use of education data and algorithms; and
Monitoring, evaluation and research.
The Consensus concludes with the concrete actions proposed for the international communities and individuals active in the field of AI in education to undertake.
Fostering AI-ready policy makers and AI in education policies development
UNESCO is developing an AI readiness self-assessment framework, which aims to support Member States evaluate the preparedness level of their capacity to embrace and integrate AI technologies in all areas connected to education, at a national level. A profile for each individual country would be generated to identify areas of strengths and weaknesses, as well as actionable recommendations to address their needs.
The ultimate goal of the project is to contribute to the achievement, readiness and capacity of key stakeholders of education systems of countries to leverage the potential of AI to ensure inclusive, equitable, quality education and lifelong learning opportunities for all. Sessions designed to build policy makers' capacities in planning AI in education policies have been planned during several key events: the fourth Strategic Dialogue of Education Ministers (SDEM 4) organized by Southeast Asian Ministers of Education Organization (SEAMEO) from 22 to 25 July 2019 in Kuala Lumpur, Malaysia;  the International Congress of Digital Education, Programming and Robotics in Argentina, from 26 to 29 August 2019, Buenos Aires; and the Pan-Commonwealth Forum 9, Edinburgh, Scotland, from 9 to 12 September 2019.
This project is implemented by UNESCO, currently in partnership with MICROSOFT, the Weidong Group, TAL Education Group, and open to a multi-stakeholder partnership approach.
This publication offers guidance to policy-makers in understanding artificial intelligence and responding to the challenges and opportunities in education presented by AI. Specifically, it introduces the essentials of AI such as its definition, techniques, technologies, capacities and limitations. It also delineates the emerging practices and benefit-risk assessment on leveraging AI to enhance education and learning, and to ensure inclusion and equity, as well as the reciprocal role of education in preparing humans to live and work with AI.
 
Mobile Learning Week
Mobile Learning Week s the United Nations' flagship event for ICT in Education, held at the UNESCO Headquarters in Paris, France.
Working under a different theme each year, the conference focuses on the evolving dynamics between Artificial Intelligence and education.
More information: