#Culture4Cities
Through the 2030 Agenda for Sustainable Development, the international community has recognized, for the first time, the essential role of culture as an enabler of development. Among the 2030 Agenda's 17 Sustainable Development Goals, SDG 11 on sustainable cities makes it clear that culture has an essential role to play in realizing sustainable urban development, particularly through strengthened efforts to protect and safeguard the world's cultural and natural heritage.
Culture is an enabler of the economic, social and environmental dimensions of sustainable development. The cultural and creative industries are among the fastest growing in the world, representing 30 million jobs worldwide. Intercultural dialogue and respect for cultural diversity are powerful tools for reconciliation and the creation of peaceful societies. Intangible culture heritage represents a source of resilience and knowledge for addressing key challenges, including poverty, providing quality education and climate change. Culture is who we are, where we have been, and where we are going. Development cannot be sustainable without it.
WUF Events
Friday 9 February | 14:30-16:30 | Conference Hall 1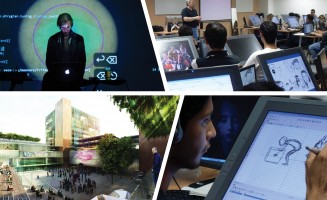 As spaces of agglomeration and intersection, cities are often at the centre of debates on culture and diversity. Diversity, much like sustainability and resilience have become the top-trending buzzwords that appear in cities' self-representations and development plans. Equally important, the adoption of policies that promote cultural expression, the protection of heritage and the development of creative industries are key ways to contribute to social cohesion, capitalise on diversity, provide livelihoods, and empower local communities.
Saturday 10 February | 13:00-15:00 |One UN room
Many cities around the world are facing acute stresses and shocks due to conflicts and natural disasters. The World Bank Group and UNESCO have joined forces to prepare a White Paper, which will be presented during the Networking Event on "Culture, Recovery and Reconstruction" at the 9th World Urban Forum, as a framework for mainstreaming culture in post-conflict, post-disaster city reconstruction and recovery programmes. The paper will focus on the roles that culture, though cultural heritage and the cultural and creative industries, can play during the reconstruction and recovery process to achieve the sustainable development of cities, human settlements and citizens.
Monday 12 February | 11:00-14:00 |Room 305
Centred on the theme of Creativity for Sustainable Cities: leveraging culture for social inclusion, economic development, and enhanced resilience, the training event designed and organized by UNESCO will seek to demonstrate the power of culture and creativity for sparking urban development that is both sustainable and inclusive. This event will build on the conceptual and operational knowledge and expertise developed by UNESCO and its partners in the area of culture and sustainable cities, as part of the Organization's overall efforts to integrate culture into sustainable urban development.
Networks and Partners